Righteous Entertainment
Founded in 2005 and based in Atlanta, GA Righteous Entertainment comprises of a team of independent screenwriters and feature filmmakers dedicated to producing innovative, exciting and original works for the world market.
Headed by the emerging power couple Moe & Nicki Lynch, our mission is to produce compelling, entertaining, films and television shows that are morally justifiable.  We produce projects that are entertaining and will leave a lasting impression with our audience regardless of the genre. By partnering with other producers and distribution companies, we endeavor to combine the use of experienced professionals with the next generation of talent.
Maurice Lynch

Screenwriter, Director, Producer, Entrepreneur
Maurice Lynch aka "Moe", is CEO of Righteous Entertainment, LLC, a company specializing in producing a high standard of morally justifiable programs and films. Pursuing his lifelong dream of becoming a screenwriter and director, Moe began writing screenplays at the age of 16. Since then, as a graduate of Specs Howard School of Media in Detroit, MI, he has written over 20 screenplays and  has helped produced various Television programs for companies such as Ford and Comcast Cable.  In the summer of 2006, he completed his first full-length feature film entitled "Blaze: The Truth Through Hip-Hop."  Since then, he has garnered attention and distribution through his award winning screenplays, and films.
Nicki Lynch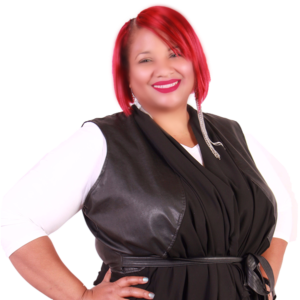 Production Manager, Consultant
Nicki Lynch is a co-founder and head of the Consulting division of Righteous Entertainment.   She manages pre-production, production, and post for live events, film, and television production. In addition to her duties at RE, she is also the Founder & President of PLUS Positive, a nonprofit organization for plus size men and women.
With years of experience in the corporate environment managing multi-million dollar projects, Nicki Lynch has managed to convert that knowledge and experience into all aspects of planning and production for the entertainment industry. She drives content from conception through completion. She develops projects, creates strategy, puts together a cost-effective production, runs the set, and delivers a high quality product for her clients.  She actively serves in the role as a production manager or assistant director in films, commercials, tv pilots, and stage shows.
Nicki Lynch is also personally committed to helping people realize their fullest potential and does so through her mentoring, speaking, and consulting around the world.  To learn more about her, please visit www.NickiLynch.com